An Open Letter to Sophomores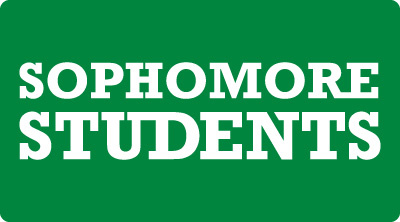 Hang on for a minute...we're trying to find some more stories you might like.
Dear Upcoming Sophomore,
So, sophomore year. You're no longer the youngest of the bunch! You should have a pretty good grasp of the school's layout by now, and know the ground rules of where you can go during the day. The plus side to that is you will be better organized and prepared for the year to come. However, the downside is that not all of your teachers will treat you with the same hospitality and understanding as they did last year; they will have higher expectations.
Firstly, I have an academic tip to give you that I WISH someone had driven home to me at the beginning of the year. After going through Sophomore year, looking back I realized that in the first quarter I was not prepared for the intensity that Upper St. Clair offers as a school. I didn't have very strong time management skills and as a result I would regularly fall behind. One piece of advice I have to offer is that time management is CRITICAL to this year of high school. Learning how to manage your time and allocate your brain power is a huge advantage and this is the perfect year for you to do it.
Secondly, on a more social note, you no longer have an excuse to abstain from after school activities! Last year you could say, "Oh well, I don't have a ride", or "I didn't know that club was meeting!". Well this year it's different. Getting involved in after school activities is one of the most important aspects of high school. There are soooo many clubs and sports you could get involved in! Even doing a single club will make a serious impact on your school experience. I played soccer for the team and did KHK, and let me just tell you I met so many people and had so many fun memories that I will never ever forget. Clubs are so important if you want to have 4 enjoyable years at Upper St. Clair!
Lastly, I want to give you another very important piece of academic advice. This year you should be feeling a little more comfortable with the high school environment. So this year, although you may have been shy and nervous to talk to your teachers, this year is crucial that if you have a question or if you fall behind, say something! I bet you that every single one of your teachers would be happy to meet with you during the day or after school to help you if you don't understand something! I met with my math teacher and science teacher regularly after school last year, and it worked wonders for me. If you don't want to talk to your teacher directly for help, you can always go to the resource center and find someone to help! Remember that if you're ever feeling underwater or confused about a subject this year, ask for help! You have the resources to succeed.
So with that, I want to wish you good luck this year in everything that you do! This year is going to be an amazing year for you, so enjoy!
Sincerely,
A Current Junior